Discover more from Silicon Valley Outsider
How to break into the startup world when you live outside the SF Bay Area.
Is this a mission-focused newsletter?
Neo-social networks; good days and bad days in SV; the controversial Coinbase memo; and introducing Karthik Puvvada
For your sanity and my own, the following has no mention of this week's big political news. What a time to start a newsletter!
🧠
Top of mind: Next-generation social networks
I hate falling for psychological tricks
, so I had to think twice about accepting a fellowship with
On Deck Writers
.
At every step of the application process, I was hyper-aware of their sales tactics: the social proof of famous names on their homepage; the scarcity implied by the challenging, multi-step application process; the value implied by the high price tag. Usually, when I see such tactics in the wild, my skepticism alarm goes off and I walk away.
But in this case, I ignored the alarms. I accepted the fellowship, and will participate in the ODW cohort. Why?
In short, I realized that what looks like selling also looks like a next-generation social network. It's curated (hence the scarcity) and high-buy-in (hence the price tag), making it resemble Harvard more than Facebook. But it's a social network all the same, complete with the accordant social proof, exclusivity, sharing, and connection.
The more I looked, the more I saw in On Deck the beginnings of a new trend in Silicon Valley (and beyond): the neo-social network, built as small, curated cohorts rather than large, open communities.
Other examples abound. Renaissance Collective is a next-gen social network for smart generalists. Skillful is a building a curated community of strategy and ops folks. Lambda School is a skill-building network for computer scientists. Substack lets folks to give next-gen status updates. Brian Dell, author of Little Futures, identified even more neo-social networks: Day One, Entrepreneur First, Write of Passage, Building A Second Brain, and Hyperlink Academy. 
These curated communities are popping up everywhere, and if you squint, you might be able to see a new paradigm for social in the making.
---
If this is a social network, welcome to my friends list! I'd love to find a way to follow all of you — which is why I've started a Twitter list for my fellow Outsiders.
If you're a subscriber, send me a tweet (@cdkeil), and I'll add you to the list. And if you're not yet a subscriber, that's easily fixed!
---
✨What's (not-so) new in the Valley
Alumni Funding Alumni: Humane, a secretive hardware startup founded by Apple alums, is rumored to be building an iPhone killer and raised a $30 million Series A from Sam Altman (Former Y Combinator President) and Lachy Groom (early Stripe employee) this week. Their website is extremely cool; very different and refreshing.

Bad Actors on Open Platforms: Clubhouse, a voice-only social network, is perhaps Silicon Valley's buzziest startup. It's still in invite-only mode and the invites are reserved for Silicon Valley insiders — including, apparently, anti-Semites. On Monday (Yom Kippur, the holiest day of the year in Judaism), a chatroom discussion turned anti-Semitic, highlighting for the billionth time how poorly-moderated social media can give platforms to hateful people.
---
🔎 Highlight: "Coinbase is a mission focused company"
This week's biggest development, by a long shot, was the Coinbase Memo. (Coinbase, one of the biggest cryptocurrency exchanges, is now a billion-dollar startup.)
Founder and CEO Brian Armstrong released an internal memo to the public last Tuesday in which he explained that Coinbase would not focus on "broader societal issues" or "political causes." Any employee who disagreed with that decision was shown the door.
The memo set off a wildfire. Dick Costolo, former CEO of Twitter, said in a now-deleted tweet:
"Me-first capitalists who think you can separate society from business are going to be the first people lined up against the wall and shot in the revolution. I'll happily provide video commentary."
Others, like Y Combinator founder and Silicon Valley legend Paul Graham, disagreed:
The piece became something of a Rorschach test — folks who believe tech is evil saw it as an example of evil tech; folks who are tired of political conversations saw it as a bold statement of focus; and so on. It remains to be seen how many Coinbase employees will take the offer to leave; tracking that development will likely determine the path forward taken by other Silicon Valley CEOs.
---
🧑
Someone to know: KP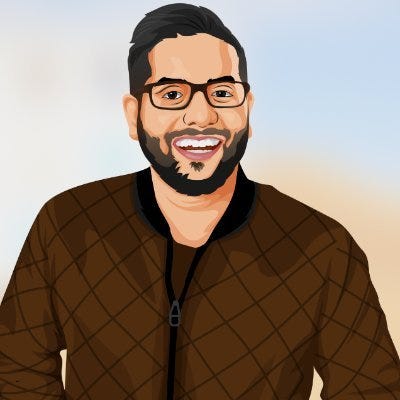 Karthik Puvvada, better known as KP, has built a brand around doing one thing and doing it really well: building in public, or offering radical transparency into the process of making new things happen.
He burst onto the scene this week after making a bold move: broadcasting his intentions to get hired into a new role focused on building in public — and nailing it.
It all started here, with an application in public:
And ended with KP getting hired as the Program Director for the No-Code Fellowship at On Deck! ("No-code" is a term to describe tools like Webflow, which replace coding with easy-to-use "what you see is what you get," or WYISIWIG, interfaces.)
KP is a prolific tweeter, a beacon of positive energy, and an incredibly intentional person. He's the newest member of my Silicon Valley Essentials twitter list, and worth studying as an example of a recent success story in the startup world.
---
About Silicon Valley Outsider
If you want a sip of Silicon Valley Kool-Aid each Monday morning, this newsletter is for you. Written by Christian Keil.