Initial Newsletter Offering
The inaugural installment of SVO, including: drama at Nikola; Google killing a startup in broad daylight; IPOs galore; and why you need to read Bärí A. Williams' book.
Hello, closest friends and readers from the future!
If you're reading this on Sep. 28, 2020, congratulations and condolences are in order — you're officially part of my inner circle, and therefore beta testing this newsletter. I don't feel ready to start, but perhaps that makes it the perfect time to do so!
If all goes well, more folks will find these words by searching through the Silicon Valley Outsider archives. They may be intrigued: what was SVO like, back when it was just a Substack newsletter and not yet syndicated directly into every Earthling's Neuralink implant, as commanded by Global Overlord Elon Musk?
The answer is, well, this. My hypothesis is that folks outside Silicon Valley would like a peek behind the curtain — to see what investors, founders, and startup operators in the SF Bay Area are thinking about from week to week. Let's see if that's true! It's time to start the show.
---
Not yet a subscriber? There's an easy way to fix that!
---
✨
What's (not-so) new in the Valley
---
🔎 Highlight: IPO Season
After a recent surge in Initial Public Offerings (i.e., events when companies allow their shares to be traded on the stock market for the first time), there are a bunch of new, sexy Silicon Valley companies for you to waste your dollars gambling on in Robinhood. Here's a tl;dr:
Opendoor ($IPOB): Platform to sell your home in minutes, completely online. Taken public with a "SPAC" (basically a shell company that goes public itself, then merges with you) by Chamath Palihapitiya ("Chuh-mah-th Paw-lee-hop-ih-tee-uh"), an early Facebook employee turned counter-cultural investor.
Unity ($U): Videogame engine used by more than half of the top 1000 games in the App Store. Competes with Epic Games, the creators of Fortnite.

Snowflake ($SNOW): To be honest, I have no real idea what they do. Something something big data architecture. But perhaps I should: they just had the biggest software IPO in history ($68 billion), calling attention to their founder's legendary rant on how everyone else is soft.

Asana ($ASAN) — going public today: Very similar product to Airtable, basically a project management tool. Apparently has a cult-ish culture, but in a good way.

Palantir ($PLTR) — going public today: Proudly conservative software-for-defense startup run by Peter Thiel (certainly a future "someone to know," Thiel is a longtime Trump supporter and the founder of Paypal and Founders Fund)
---
👩🏽 Someone to know: Bärí A. Williams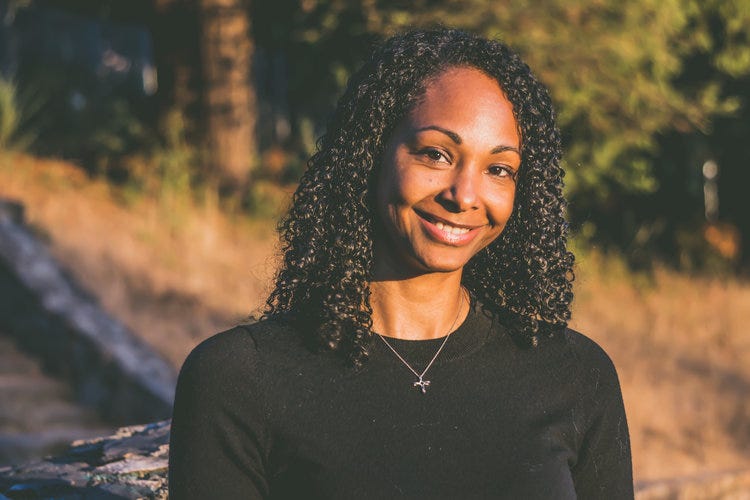 Photo credit: Jean de Paul Eustache, bariawilliams.com
Bärí is a startup executive, formerly of Facebook and Stubhub, and found her way onto my radar with her great book Diversity in the Workplace. Through a series of interviews, she explores what diversity means and discrimination feels like across a number of dimensions: gender, sexual orientation, race, age, and more.
I learned a lot, but internalized this lesson most:
If you're an aspiring leader, I can't recommend that you check this out (and follow Bärí!) highly enough.
---
About Silicon Valley Outsider
If you want a sip of Silicon Valley Kool-Aid each Monday morning, this newsletter is for you. Written by Christian Keil.